Global financial markets are going through massive disruptions. Big countries such as the USA, China and India have already experienced creative integration initiatives adopted by both private and public sectors. In Europe, Entiros is taking a leading role in envisioning the dream of a better-connected EU, thanks to the upcoming PSD2.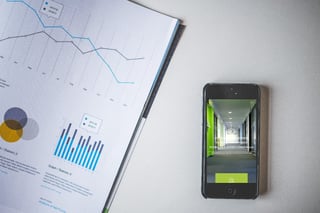 Financial markets around the world are changing every day, companies are defying distance and taking bold steps to the future. Emphasizing on API led connectivity, they are integrating with both front and back ends of the value chain, thus bringing disruptive solutions to the markets. To name a few groundbreaking initiatives, let's have a look here,
USA
Citi Developer Hub- Citigroup's developer platform which aims for creating a collaborative ecosystem of leading brands and developing holistic solutions for the clients
Payment Innovation Alliance- a membership program aiming at building an ecosystem of payment service providers through facilitation and industry discourse
Open API Initiative- a consortium of visionary industry experts took this initiative to develop neutral, portable, and open APIs targeting at designing a truly connected world.
India
Reserve Bank of India- started issuing Payment Bank licenses to telecom and mobile wallet operators so that they can collaborate with banks and provide banking service in remote areas
YES Bank- regarded as India's fifth largest private sector bank, it has developed T-hub (India's largest FinTech incubator), iSPIRIT (FinTech app store for Indian startups), Ultracash (Sound based payment system)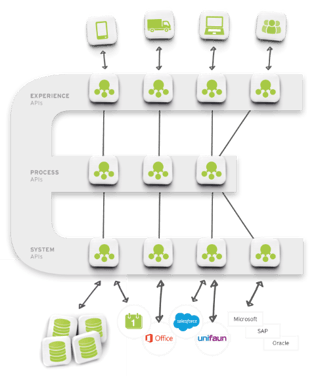 We at Entiros, appreciate these initiatives as they clearly reflect our vision of the future of financial markets. We foresee a future of API led connectivity that will bring new opportunities, followed by a massive rise of innovative FinTechs. We strongly believe, to seize the future, it is high time that companies should diagnose their APIs and plan for the right integration solution.
As a leading API integrator, Entiros deals with each client exclusively and designs integration solutions finely tuned to their specific needs. Having us as the integration partner, our clients Keolis, Volvo Cars, are enjoying faster, more innovative and reliable integration solutions that make them able to explore exciting opportunities in the coming future.
Further, we also believe that with these upcoming disruptions and new initiatives, financial markets will adopt some industry standardizations. Both in the cases of USA and India, we have seen multiple attempts at developing industry standardizations. Even in Europe, initiatives such as the Berlin Group, Open Banking, UK are emerging with the same goals. Being a bunch of visionaries, we have developed a PSD2 API swagger to align with the standardization as guided by NextGenPSD2 of the Berlin group.
We envision more collaboration in the financial markets in the upcoming years and we are ready for it. Should you need our assistance in this journey, feel free to reach us at your convenience. We would like to help you with the best solution. To book a meeting with us, just click here.
Let's Integrate!