Amidst groundbreaking innovations in the Financial Industry, win-win Bank-Fintech relationships are possible, provided solutions are made having critical factors in consideration.
As financial industry is getting more digitalized every day, key industry players are expecting an increasing collaboration between Banks and FinTechs in the coming days and years. However, to facilitate a strong and successful collaboration, both parties should be careful about some pressing challenges.
For the technical aspect we have identified six factors for a successful collaboration. These are influenced by Deloittes report, you can read more about it further down in this post.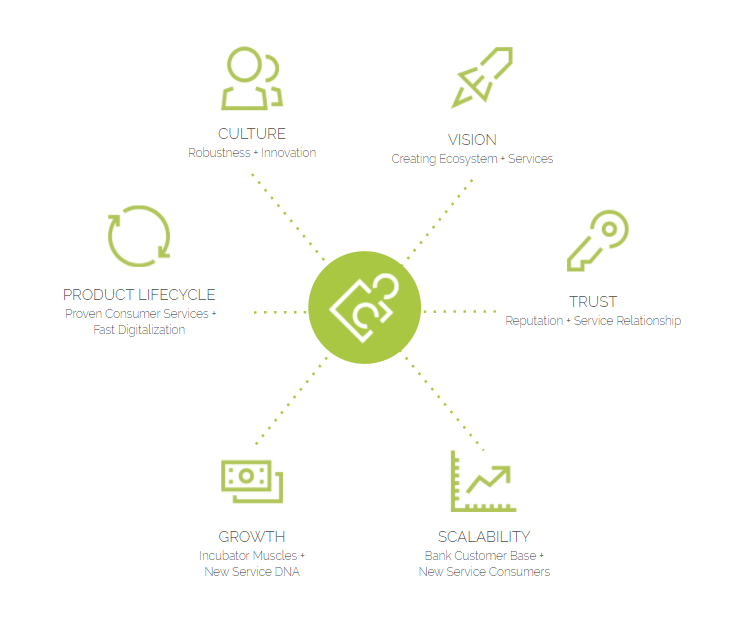 PwC has pointed out a few challenges in this regard, in its Global Financial Report of 2017. It says, as the financial industry will be more innovative, the challenge to comply with new regulations will be tougher. At the same time, with the growing trend of collaboration, maintaining cultural difference will be another major issue and undoubtedly, different business models of FinTechs and Banks will emerge. However, despite these challenges, ignoring customers' voice and not investing to learn will also slow down growth.
Deloitte, on the other hand, while envisioning the future of the Banking system, has listed 6 critical factors for a win-win relationship between Banks and FinTechs. According to the report, these factors are,
• Culture: FinTechs are more likely to experiment with their products and service offering till they to a suitable shape fitted to market. However, as banks have to comply with some rules and regulations, they often avoid conducting too many experiments.
• Vision: Most of the FinTechs aim to create innovative solutions resulting in financial services ecosystems. For Banks, it was also seen, some banks, nowadays, are planning to build their stand-alone and controlled ecosystems.
• Trust: Trust in the banking industry is built through responsible management and regulatory experiences over the time, for which banks must be highly careful about partnering with a FinTech.
• Scalability: Partnership with banks brings efficiency, as it reduces costs by exploiting the existing networks of the banks. However, in such partnerships, both the Bank and FinTech must ensure that this partnership is not restricting any innovation and creative activity of the partner or of the partnership itself.
• Buy vs Build: Looking at the global financial industry, it is quite visible that, banks not only buy FinTechs but also opens newer in-house FinTech solutions to provide better services to the clients.
• Product Life Cycle: Bank - FinTech partnership can have a huge impact on the market. However, both parties should be concerned about the existing products as well as the non-tech-savvy customers.
We, at Entiros, are also envisioning the same and facilitating industry players to find the best fit collaboration through our expertise being a leading integration specialist. Provide us with your case, we will develop the best solution for you. Reach us here.
Let's Integrate!