New month, new release of Starlify. In this release, we bring you the possibility to move community workspace networks to your collaboration workspace with ease. Also highlighting of flows has been greatly improved. You haven't missed flows, right? Flows is mapping invocations of systems, services and references to organize and visualize the end to end information flow, a powerful tool in Starlify!
In this release:

Move networks from Community to Collaboration workspaces

Easier invitation of users to your workspace

Enhanced highlight of flows

Specific URLs for workspaces and networks

Minor bugs and fixes
---

Coming up!
Looking ahead, we have some really nice features coming up!
Configurable Graph
Configure the graph using custom attributes. This feature enables for example highlighting and grouping services in information objects, but could also be used to show status on systems.
Custom Certified Integrator Checklist
Add company-specific items to the Certified Integrator checklist.
Custom Attribute Wizard
Custom attributes are a powerful tool in Starlify, the wizard will give you templates to quickly start using awesome stuff like versioning and information objects.
These are just a few of the Starlify backlog items that we are looking forward to bringing to you as soon as possible. Do you have a suggestion for a feature? Please send it to us!
---

This months' tips and tricks

Organize your users into teams and set engagements on systems to connect your workspace members to your network. Integrations are made by people, use Starlify to connect and collaborate.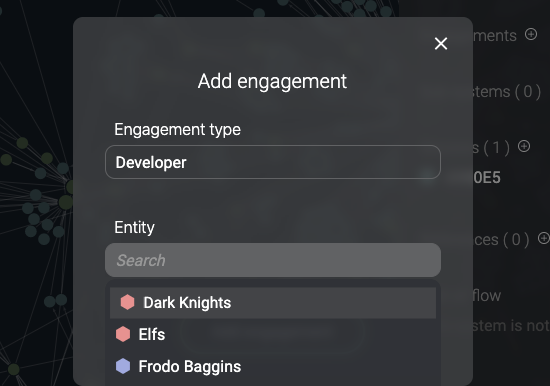 Right click a service and press System Details. Use the plus to add engagement. Make sure you have your organisation set up in your Workspace-settings, otherwise the list will be empty. Try it out and save time finding the right people!