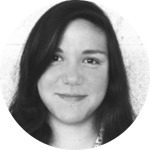 Nadire a member of our support-group has shared what a day at the office in Linköping can look like.
08.20

When I arrive at work I always start my day with a cup of tea, caramel and vanilla tea that smells like caramel candy according to my colleagues. On my way to my office I sign in to support group on my mobile phone to receive calls from our customers, then get seated at my desk and begin going through the morning emails.

I quickly look through if I have received replies from any of the cases I have been working on and if anything new has been posted. After that I post new cases in JIRA, while at the same time trying to understand which case is most critical in order to prioritize them first. I also open the monitoring system and incident management tool to see what needs to be handled.
09.00
Every morning we have a daily meeting with the support group. During these meetings, we discuss what the load looks like regarding current incoming cases, as well as those that have alerted the monitoring system and incident management tool.

Directly after that, I jump into one of the other team's daily meeting to get an update on what their situation is like.
I also report what's new from the support group, it may be about the cases we have transferred over to the other teams.

All cases we put on the other teams are written och the board behind us, so we don't have to ask each other every morning if someone has put a new case on the team. It also gives us a great overview and you can easily mark what's most critical.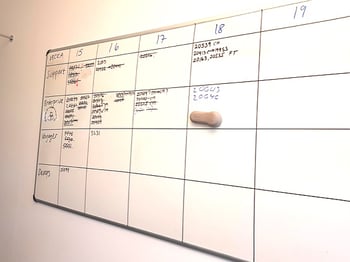 10.00
During the morning I put my detective hat on and I'm busy troubleshooting new cases that have arrived during the morning. It can also be older cases, where we have had to wait for responses from a third party before moving forward.
Sometimes we spend the whole morning with a request fulfillment instead of incidents. These things can take a couple of hours or even days, often you have to work on parallel cases.

12.00

My stomach rumbles and it's time for lunch, I almost run to the kitchen and throw myself at my lunch box. The most of us go for our lunch break at the same time so we can sit together in the kitchen, even if someone goes out and buys their lunch they always bring it to the office.
15.00
During the afternoon it is possible that I work on the same cases as earlier in the morning while simultaneously replying to new ones. Then it's time for a Swedish fika! Luckily there is usually ice cream and cookies at the office to reward ourselves with
17.00

Now the shift at the support group is finished and its time to sign out, sometimes I work overtime because I arrived some minutes past 08:00 or if I want to finish something before I leave the office.