Entiros is hiring more people and is opening the doors to larger facilities on Drottninggatan 29, in the middle of central Gothenburg.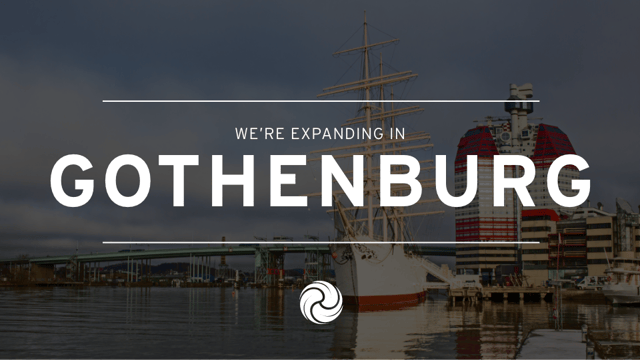 - Our customers and we are in a strong growing phase and it feels natural to expand within a region with a large competence in the integration area, says Gustav Rosén, CEO at Entiros.
In new facilities, and with more integration specialists, Entiros is now hoping to be able to help more companies in the Gothenburg region with getting more out of their IT-investments.
Entiros, with its headoffice in Tranås, also exists since before in Linköping and Stockholm. Together with the expansion in Gothenburg, Entiros is now covering Sweden from coast to coast. A good local coverage, even if 70% of Entiros delivery occur to customers outside of Sweden.
What we offer is 3X faster
Through effective system integration, information is released within already excisting systems, resulting in increased functionality, effective processes and increased lifetime for the systems.
Integration, according to our methodology, is up to 3X faster. It frees up time and resources to enable innovation within the business.
Entiros is looking for more employees to all offices! Read more about our available positions at entiros.se/en/join-us