Certified Integrator launched at Nordic APIs
At Nordic APIs in Stockholm last week, a new certification for the IT business was launched. The Certified Integrator aims to an audience of developers and their customers, setting the scene for a long-sought-after best practice for the integration community.
With its focus on the basics, the certification lays a foundation consisting of 10 essentials for end-to-end integrations and APIs, adding another layer with 5 essentials for the overall integration landscape. Most readers are sure to ask - "What technology or platform is this certification built upon?" - but here's where it starts to get really interesting. The certification is fully technology neutral and will be further developed by a group of companies specializing in delivering integrations to their customers.
With aims set at evolving the certification to a full ISO 17024 personal certification by 2019, active participation in developing the certification is necessary. Founder and CEO of Entiros Integrations, Gustav Rosén, is the initiator of Certified Integrator and has pushed the initiative of a best-practice for the integration business to its current state.
- "Our goals are set high, as an end customer buying development and services of integrations and APIs, you shall be guaranteed a certain level of quality through an industry standard ensuring vendors and suppliers compliance. The Certified Integrator initiative is our contribution to reaching this goal." - says Gustav after his session at Nordic APIs.
The interest for the certification is tangible, from individual developers to end customers and also from Entiros colleagues in the business. There are lots of people in front of Entiros box in the exhibition hall of Nordic APIs asking questions.
-"How do I become part of this initiative, we want a seat at the Board!" - demands a colleague in a competing company when talking to Entiros representatives, all smiles and laughs but still with a serious tone in the voice. The answer is equally serious,
-"Absolutely, I'll get in touch with you as soon as possible!"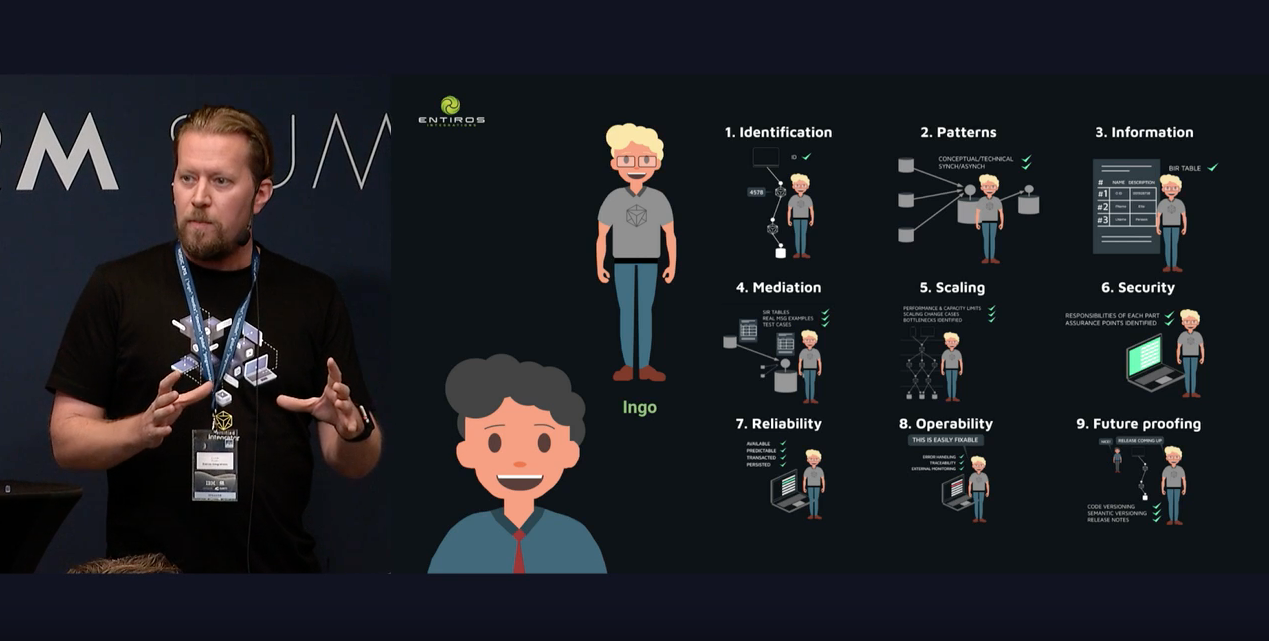 For those wanting to know more about the actual content of the certification or even apply for attending an on-site or online course and be certified, there's more info at certifiedintegrator.com. Breakfast seminars in Stockholm and webinars are also available, register now at https://certifiedintegrator.com/Events
For more information visit certifiedintegrator.com, check out our presentation from Nordic APIs https://www.youtube.com/watch?v=ljq7gZJnS40 or contact Jonas Törnblad Sandell at jonas.ts@entiros.se or +46 70 326 07 49.


About Entiros Integrations. Entiros specializes in integration of information systems, challenges the integration industry and delivers solutions for an innovative digital future. Through integration on platforms based on an open framework, such as Mulesoft, Redhat, and other leading platforms. Entiros takes overall responsibility for the whole process, from pre-study to operations and support.