Being a leading Integration expert, we have always dreamed of a truly connected world, where information rules the game and is shared among all for ensuring a better future. Thanks to the upcoming PSD2, which has brought our dreams come true.
As we are working closely with the European Financial market, we can see there is still a confusion among the key players in the market. According to a recent report of PwC, almost 38% European Banks are still at the assessment stage of designing their strategy to upcoming PSD2 and only 9% banks are actually in the implementation phase. Even during a recent interview, the Head of Open Banking of Nordea suspected that til September 2019, there would probably be a lot of ups and downs and reformation in the banking system which may seem a bit chaotic at times. However, despite this scenario, this report also states that most of the banks are aware of the impact of PSD2, thus believe involving new technology will facilitate the main impact.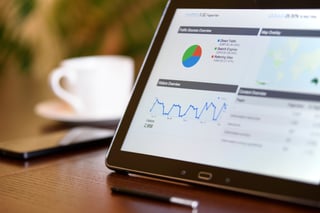 73% are concerned about security
Looking from the perspectives of the professionals, a study conducted in the Dutch market by KPMG has discovered that, 73% respondents are concerned about security concerning the future to be brought by PSD2, whereas, 47% believe it will bring opportunities to the tech giants. Interestingly, these respondents believe that the main competition in the market will happen between Big Tech Platforms and FinTechs. A possible reason behind this could also be referred from the report that, banks are not as innovative as the tech giants or the FinTechs, rather, most often, are confined within the traditional system.
Win-Win with BANK/FINTECH Collaboration
Yet, probably the most promising part of this disruption would be the potential of numerous collaboration between Banks and FinTechs in coming days. Numerous banks have already invested in TPPs and FinTechs and at the same time, have initiated building their own ecosystems with a view to accommodating TPPs and other players as PSD2 come live. To facilitate this collaboration to a better extent, we can refer to the 6 critical factors for a Win-Win Bank-FinTech relationship as stated by Deloitte India, while envisioning the future of the Banking system. Read about the critical factors for good collaboration here.
Join our linked in group
So, what is your prediction about the financial industry as PSD2 come live? Let's discuss more…
For more discussion, join our dedicated LinkedIn group on PSD2 implementation.